Bring Emrals to Your City
Post, clean, win!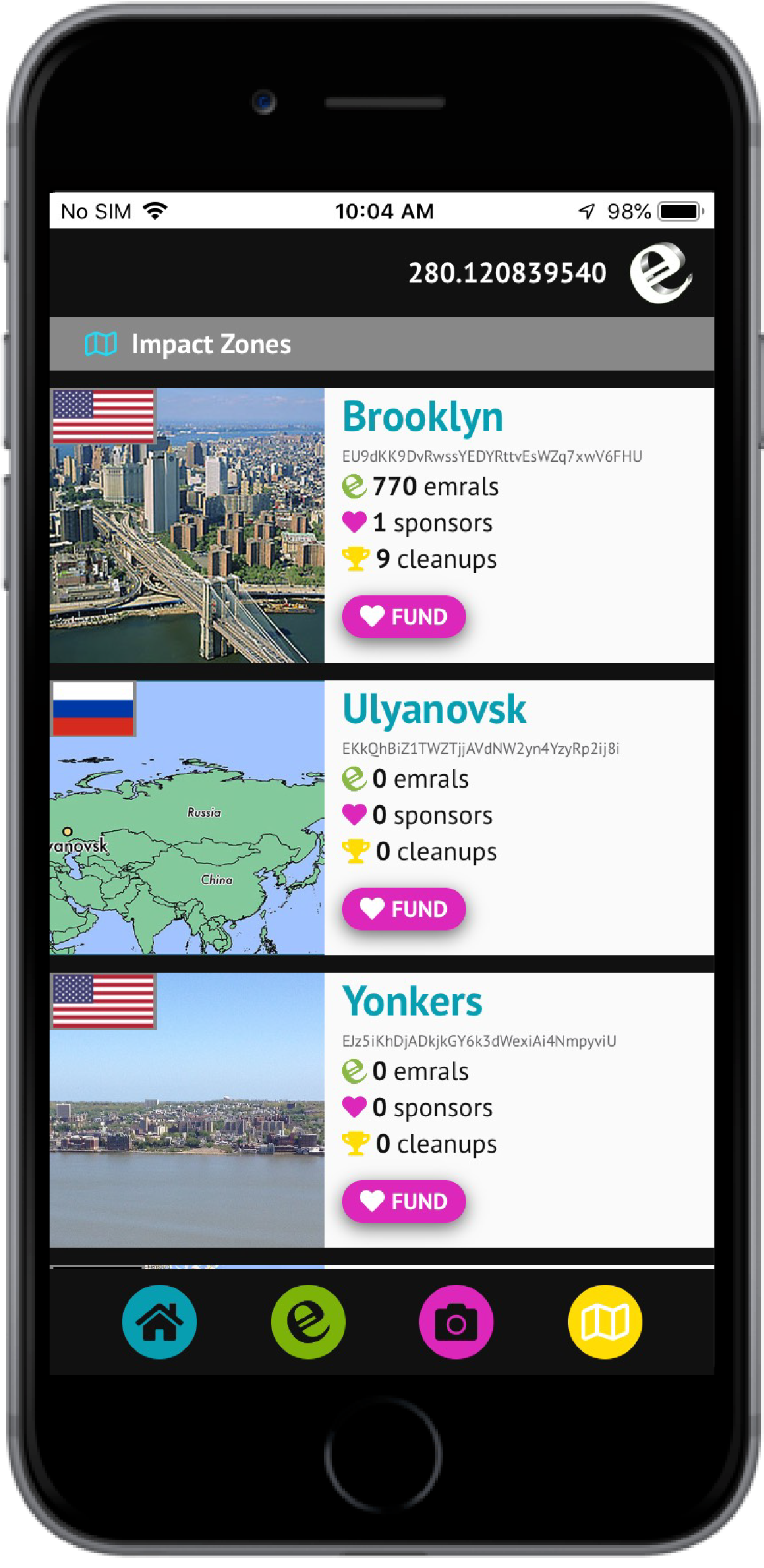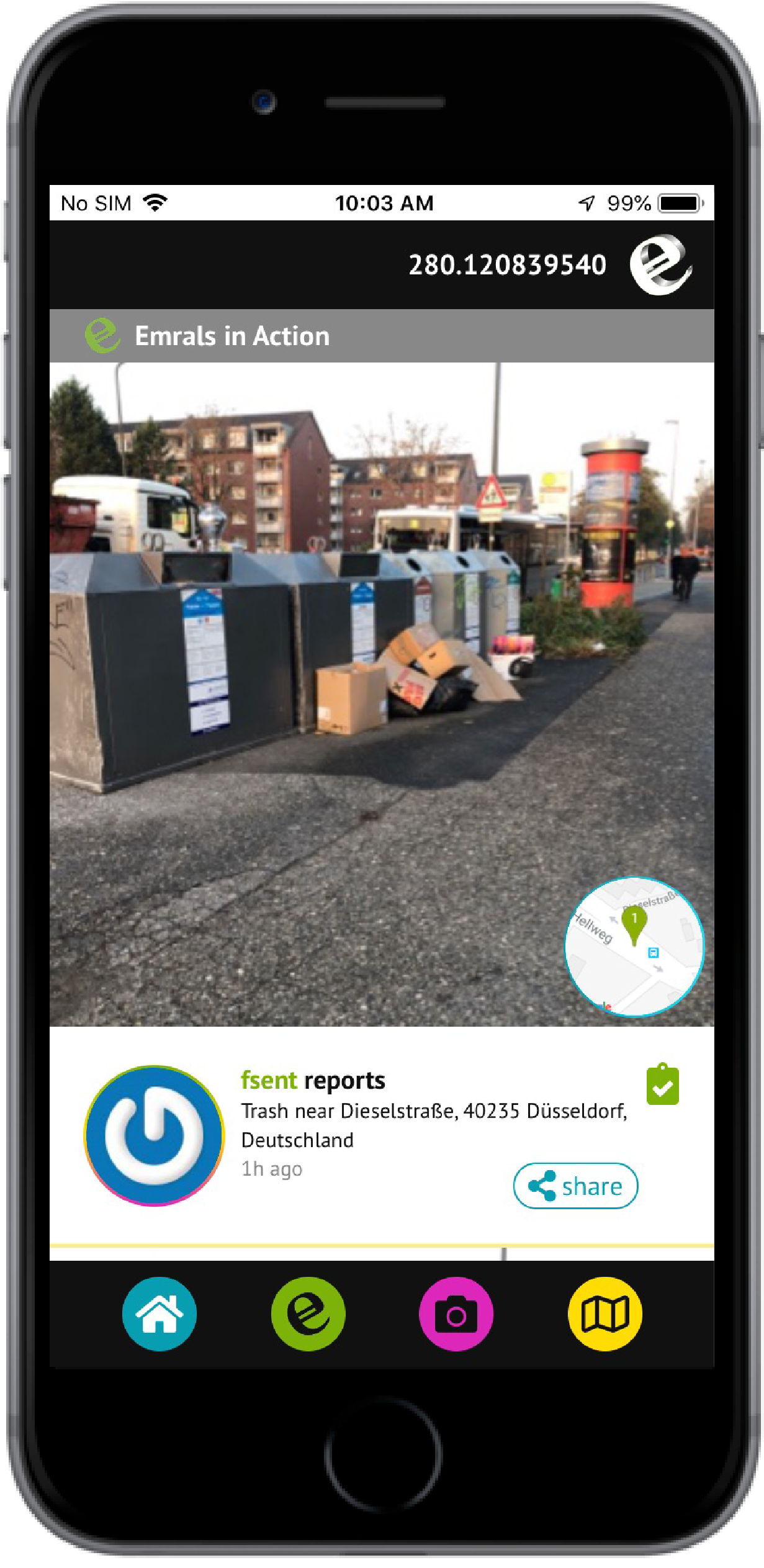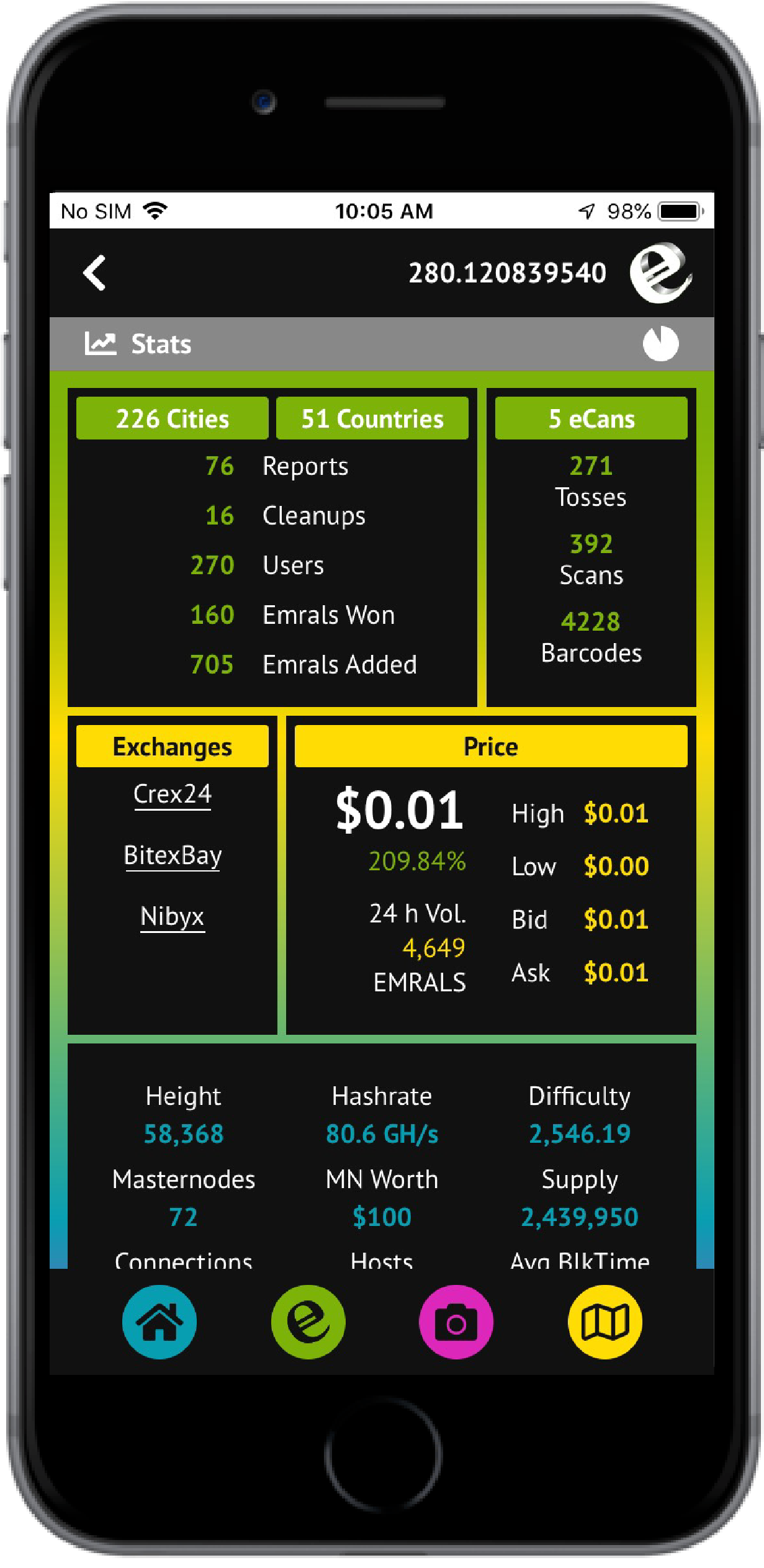 How You Play to Win
Open the Emrals app.
Tap the camera icon.
Snap a pic of trash.
Tap the posted pic.
Tap the clean button.
Take a pic of cleanup.
Win Emrals from
your Zone and the GCP
when cleanup is verrified.